I decided to give people who want to support me with some money a way to do so. You'll get all my Bandcamp releases, some cool perks on top of that and help me with paying for some subscriptions – for example for my music distribution. A win-win case? Sounds so!

Even in the lowest tier you'll receive all my new releases in a lossless format of your choice, plus of course some cool perks! You'll also get access to supporter community (support-only messages and photos), and a 20% discount on merch (if I release any).

Supporting me by subscribing really means a lot and will help me of course, but I want to make clear that it's not necessary in any way! If you want to support me without paying anything, feel free to share my music, add it to your playlists and so on – I'll always be equally grateful! Thank you from the bottom of my heart for listening and supporting! ❤️
Here's what you get:
All the new music I make

streaming instantly on your mobile device via the free Bandcamp app, and also available as a high-quality download.*

These back-catalog releases:
The satisfaction of knowing you're supporting me in a sustainable way.
Join:
For $5/year, you get everything above.

You're a subscriber

Thank you!

For $10/year, you get everything above, plus:

Your name will be listed in the description of every new release of mine (after you decide to opt-in), you'll get information about my upcoming releases in advance, you'll get a guaranteed follow from me on a platform you specify, option to get my honest feedback on some work you send me (doesn't have to be music), a special (supporter-only) e-mail where you can ask me anything about any details from my songs, production in general or just chat and say hi 🤗 And much more cool stuff!

You're a subscriber

Thank you!

For $15/year, you get everything above, plus:

Exclusive access to demos, new song previews, chance to get my songs remixed, private high-priority e-mail to chat with me, and you'll get your feedback heard so you can essentially shape the way my music sounds! And other, surprise perks 👀

You're a subscriber

Thank you!
* Downloads are DRM-free and available in MP3, FLAC and
more
.
Adrian Kwiatkowski
Lublin, Poland
Yet another random producer who seems to like telling about himself in third person. What a guy!
Join my newsletter to get a -60% discount code:
newsletter.adriankwiatkowski.eu
Latest Release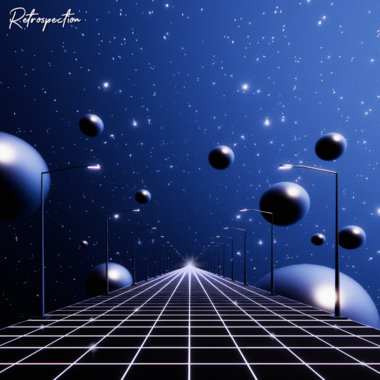 Retrospection EP